Attorney General Elections Insider
Guide to the 2022 Races and Candidates
Anticipate and react to shifts in the state AG election landscape. Our guide is designed to help you develop legal, regulatory and business strategies based on election trends.
Our team takes you beyond the basic who-what-where of the election cycle and provides insights to help you prepare for the 2022 state AG election outcomes.
MEET THE STATE AGs AND CANDIDATES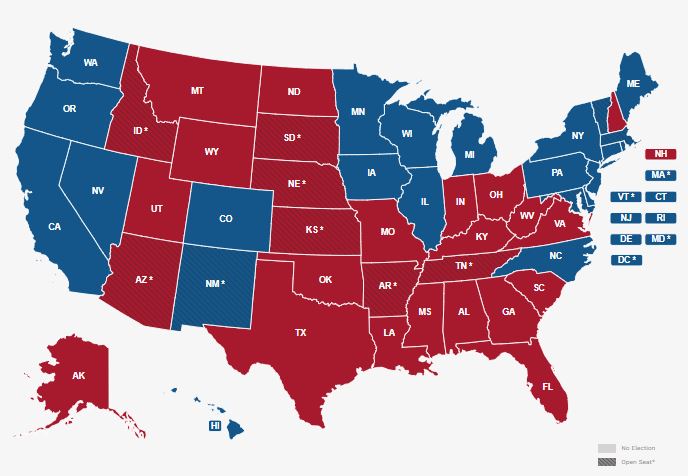 See the races state-by-state
State attorney general elections matter locally and nationally
The prominent role AGs play politically and legally has expanded over the past decade through the Obama administration, Trump administration, and continuing through the first two years of the Biden administration. AGs are the top law enforcement officer in most states, determining civil and criminal enforcement priorities. They are also vital advocates for their state as to the use of presidential executive power as indicated by the active litigation by state AGs challenging such policies, regardless of who is in the White House. They serve as critical gatekeepers in ensuring free and fair elections. Moreover, the position of AG is a feeder for higher office.
In 2022, AG elections will take place in 30 states, three territories, and the District of Columbia. There are currently 12 open races where the incumbent is not running for re-election. They are Arizona, Arkansas, the District of Columbia, Idaho, Kansas, Maryland, Massachusetts, Nebraska, New Mexico, South Dakota, Tennessee and Vermont.
To learn more about the open-seat contests, the candidates, and other key aspects of the 2022 state AG elections click here.